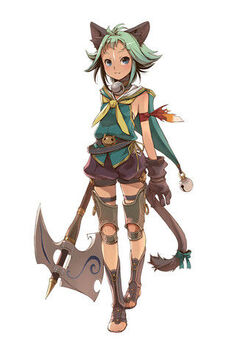 Pinger (ピンガー, Pingā?) is a character in Gloria Union. She is Ishut 's childhood friend. Her unit class is Cait Sith.
Pinger is voiced by Emiri Katou.
Pinger's theme is "The Pirate with Cat Ears" (猫耳の海賊, Nekomimi no Kaizoku?).
Ad blocker interference detected!
Wikia is a free-to-use site that makes money from advertising. We have a modified experience for viewers using ad blockers

Wikia is not accessible if you've made further modifications. Remove the custom ad blocker rule(s) and the page will load as expected.