Jamie


KitN Enemy
Class
Werewolf
HP (Easy)
5200
HP (Medium)
10400
HP (Hard)
HP (Nightmare)
EXP
150000
Level
60
Move
Ground
Key Item
Piche's Bauble
Encountered
Scene 4
Bullet I
Deep Slash
Bullet II
Rip and Tear
Jamie is the werewolf who attacks the people who's visiting the Valde Forest. Actually, he is Prince Nordich that was conjured by Yelma.
Pause Talk:Edit
"I will kill everyone who approach me!"
"Grrr...!"
"Kill! Kill!"
"Leave me alone!"
"Who... are you?"
"*howl*"
"I'll kill you all!"
"Why am... I here...?"
"I can't... remember anything..."
"Capehorn... I won't forgive..."
"Where... is this...?"
"Who... am I?"
"Ugh... What have I..."
"It hurts... My head... My heart... They hurt..."
On Yelma, A Hated Existance: "That witch... She did this to me..."
"Someone... answer me...!"
Using Key Item:Edit
On Piche, A Beloved Girl: "Piche... Oh... Where are you?"
On Piche, A Beloved Girl: "Piche..."
On Piche, A Beloved Girl: "Oh... Piche... Where are you...?"
Jamie's theme is "Clash with the Werewolf Jamie" (人狼ジェイミとの激突, Jinrō Jeimi to no Gekitotsu?), also known as "Call of the Moon". It is played during Scene 4.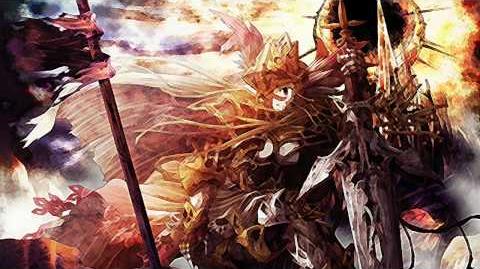 Ad blocker interference detected!
Wikia is a free-to-use site that makes money from advertising. We have a modified experience for viewers using ad blockers

Wikia is not accessible if you've made further modifications. Remove the custom ad blocker rule(s) and the page will load as expected.