Eater
(

イータ

Īta)
is a young woman who calls herself a minstrel and claims to be searching for a strong man to inspire her. She first appears during a battle between the women of Gram Blaze and a group of local gangsters, and upon being rescued by them and learning their identity, she decides to join them. Eater has two separate personalities, one female and one male, and which one is in control depends on the time of day. The female personality, which is in control during the day, is extremely flirtatious,saccharine and fights by playing a white Koto; the male personality, which is in control during the night, is hot-blooded and thuggish and fights both with his fists and using his harp-like instrument
as a bludgeoning weapon. Both personalities identify as the same person (although the male side is less than pleased by the female side's choice of clothing), and Eater's body itself is female.
Eater is a fallen angel, a fact that she neither makes a point of nor tries to hide. The exact reason she was exiled from Asgard is not known, although the fact that she is an irregular existence may be reason enough in Asgard's society. She and Nessiah are acquainted. At the end of the A route of Blaze Union, Eater departs Bronquia in search of further inspiration; however, she is implied to remain with Gram Blaze in the alternate endings.
Eater has a cameo appearance in Gloria Union as a potential party character.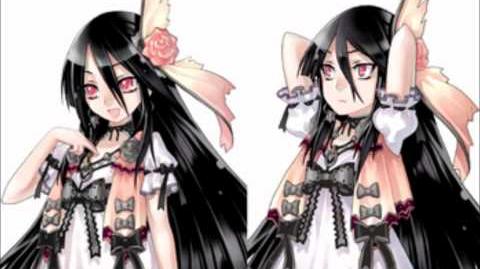 Ad blocker interference detected!
Wikia is a free-to-use site that makes money from advertising. We have a modified experience for viewers using ad blockers

Wikia is not accessible if you've made further modifications. Remove the custom ad blocker rule(s) and the page will load as expected.